Invisalign is a popular teeth straightening treatment that uses clear aligners to gradually move the teeth and bite into the desired position. Invisalign is a great choice for those who want to improve their smile without having to wear metal braces. They are popular because they are virtually invisible, and people can continue to eat and drink whatever they want while wearing them. Invisalign is also comfortable, and many people find it easier to wear than traditional braces.
Did You Know?
Invisalign is made from SmartTrack material, which is a patented material specific to clear aligner treatment. This material works by applying gentle force to the teeth, while maintaining a snug and comfortable fit.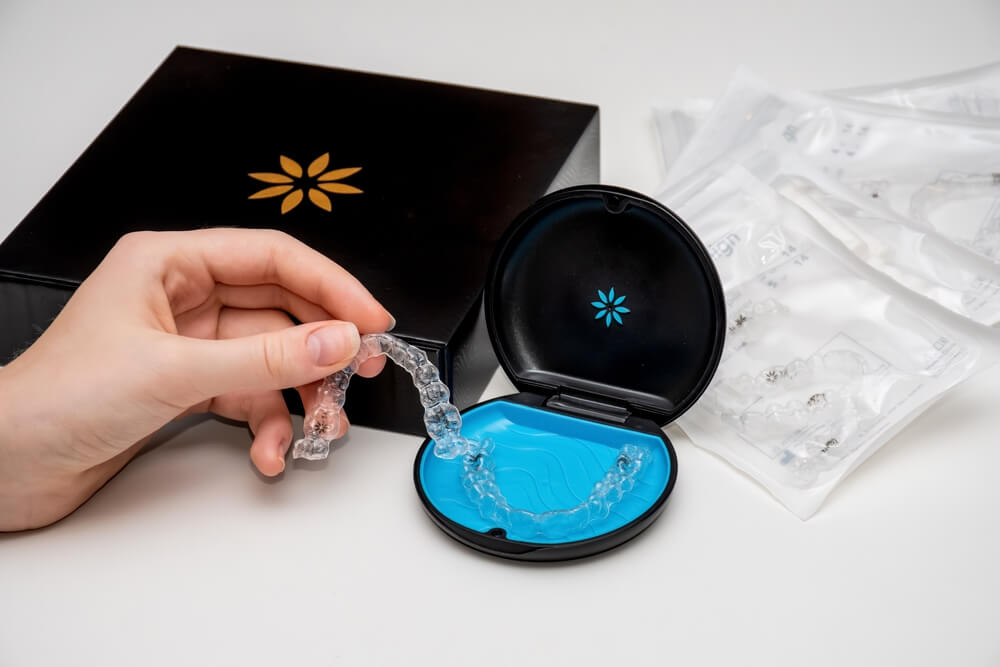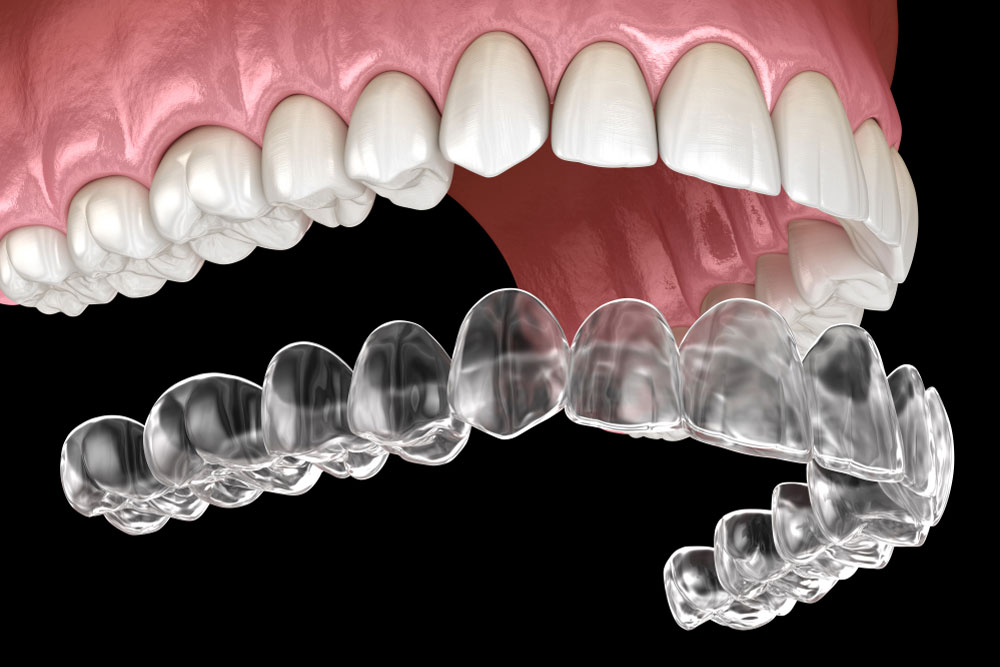 Am I a candidate for Invisalign?
You may be a good candidate for Invisalign if you have mild to moderate misalignment of your teeth. You may also be a candidate for Invisalign if you have malocclusion such as an overbite, underbite, cross bite, or open bite. In order to find out for sure, you will need to consult with your Detroit dentist. They will be able to assess your individual case and let you know if Invisalign is right for you.
What can I expect when receiving Invisalign treatment at Grand River Family Dentistry?
At your initial consultation, we will go over all of the details of your treatment plan. We will then take x-rays, photos, and a digital scan of your teeth in order to create your custom Invisalign aligners. Once your aligners have been fabricated, you will return to our office and your treatment can begin.
When you receive Invisalign treatment, you will be given a series of clear aligners that you will need to wear for 20-22 hours per day. Ideally, you should only remove your aligners while eating, brushing, flossing, or drinking anything besides water. You will need to wear each aligner for about two weeks (or as directed) before moving on to the next one in the series. As you progress through the aligners, your teeth will gradually shift into place. During this process, your dentist will carefully monitor your progress every 6-8 weeks.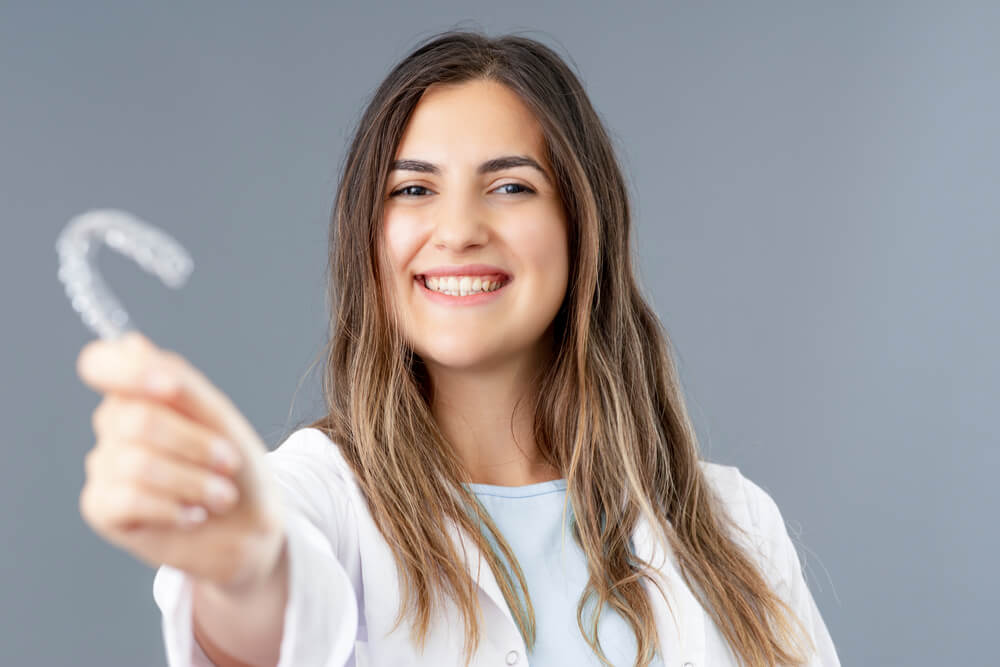 How long does Invisalign treatment take?
The length of Invisalign treatment depends on your individual case. However, most people can expect to complete treatment within 18 months. During your initial consultation, your dentist should be able to offer you an estimate of how long your treatment should take.
Once you are finished with Invisalign treatment, you will need to wear a retainer. Invisalign uses a discreet clear retainer that will discreetly preserve your new smile.