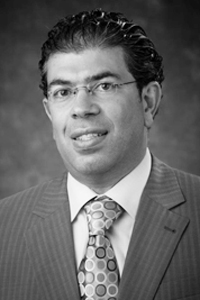 Meet The Implant Specialist
Suheil Michael Boutros, DDS, MS
Dr. Boutros is a graduate of the University of Detroit Mercy, where he earned his D.D.S. degree, and received his Master's degree and specialty certificate in Periodontology from the University of Minnesota. He has devoted more than 20 years to the private practice of dental health, specializing in periodontics and dental implants. Currently, he is the Director of Periodontal Specialists of Grand Blanc and Clarkston in Michigan.

Dr. Boutros also serves on the Dean's Faculty in the Department of Periodontics at the University of Michigan. He lectures at conferences both nationally and internationally on dental implants, periodontal plastic surgery and regeneration. His treatment methods have been featured in several publications including the" Implants" the International Magazine of Oral Implantology, and the International Journal of Oral and Maxillofacial Implants.

Dr. Boutros is a Diplomat of the American Board of Periodontology, the American Board of Oral Implantology/Implant Dentistry, and The International Congress of Oral Implantologists. He is also an Implantology Specialist and examining committee member of the DGZI (Deutschen Gesellschaft für Zahnärzliche Implantologie). In addition, Dr. Boutros is an advisory board member on regenerative products with Zimmer dental.

To complement his years of experience, Dr. Boutros is an Honorary member of the American Academy of Periodontology, an active member of the American Dental Association, Michigan Dental Association, the American Academy of Implant Dentistry, the Academy of Osseointegration, and the International Congress of Oral Implantologists.
Dental implants are metal posts that are surgically placed into your jawbone beneath your gums. Once in place, they act as anchors for replacement teeth. Implants are made of titanium, a material that is well-tolerated by the body and can fuse with bone. Dental implants offer many advantages over other tooth replacement options. They are strong and stable, and they do not rely on adjacent teeth for support. Dental implants also look and feel like your own natural teeth, and they allow you to eat and speak with confidence. Additionally, dental implants can last a lifetime with proper care.
Did You Know?
Dental implants are considered to be the "gold standard" of tooth replacement options because they look and feel like your own teeth, and they last a lifetime.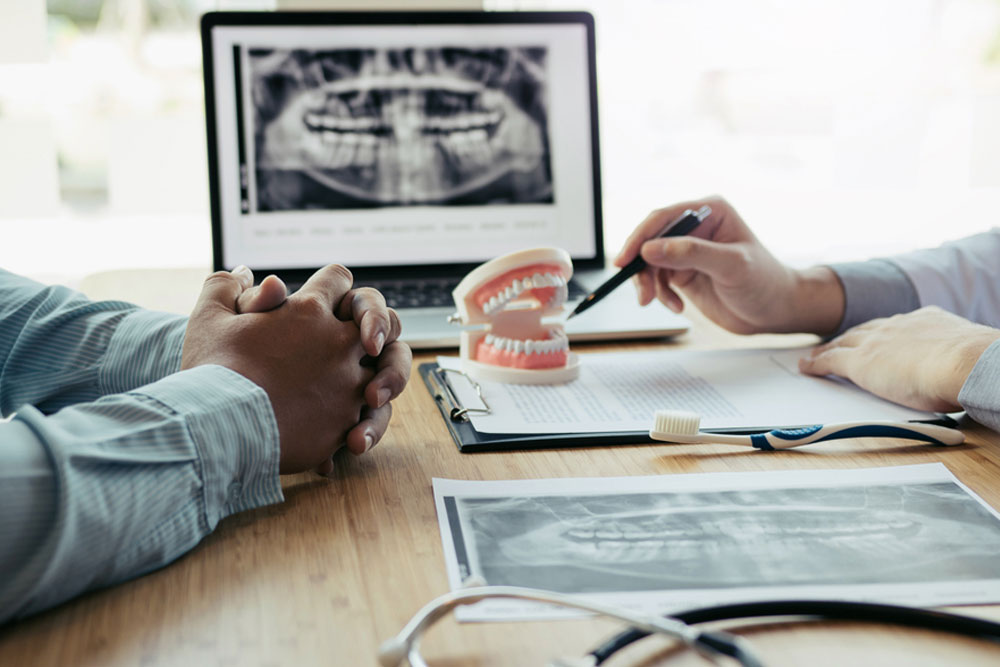 Am I a candidate for dental implants?
If you are missing teeth, you may be a candidate for dental implants. However, you must have enough bone mass in your jaw to support the implants. The best way to determine if you are a candidate for dental implants is to schedule a consultation with an implant dentist. During your consultation, your dentist will evaluate your mouth and jawbone to determine if you are a good candidate for dental implants. Schedule your dental implant consultation with your Detroit dental implant dentist today!
What can I expect when having dental implants placed at Grand River Family Dentistry?
The placement of dental implants is a surgical procedure that is usually performed under local anesthesia. During the procedure, your implant dentist will make incisions in your gums to expose your jawbone. Next, holes will be drilled into your jawbone to place the implant posts. Once in place, the incisions will be closed with stitches and you will be placed in a recovery area to rest. Although dental implants require a minor oral surgery, this procedure is performed in your dentist's office and you will be able to return home once you come out of anesthesia.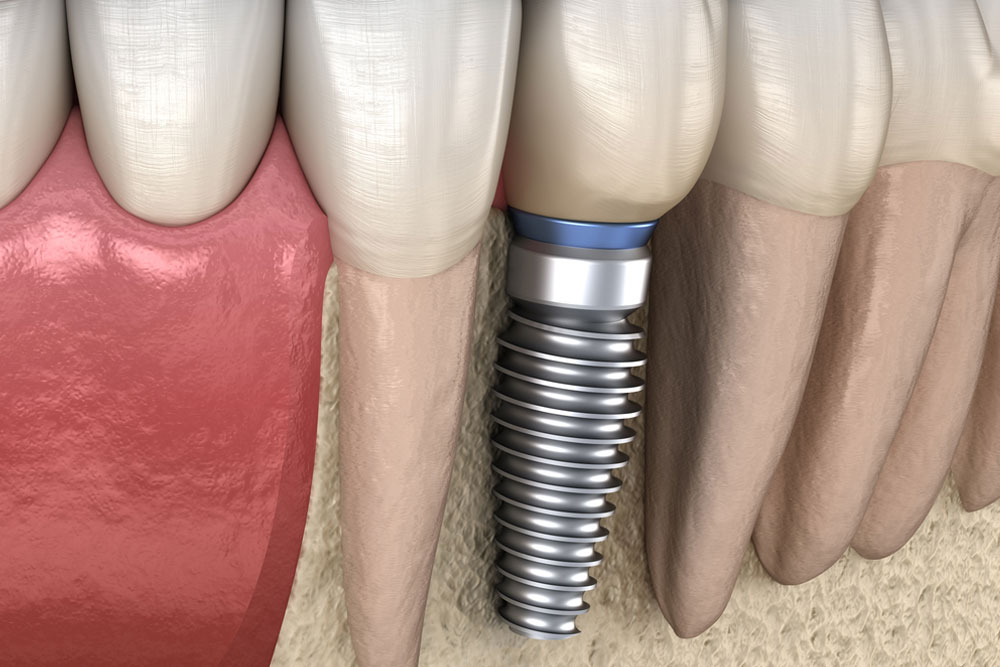 How long does it take to recover after getting dental implants?
Recovery from dental implant surgery usually takes several weeks. This is because the implants will need to fuse with the jawbone in order to function properly. During this time, you will need to eat soft foods and take pain medication as needed. Additionally, your dentist will provide you with certain guidelines to follow as you recover. It is important to follow these guidelines to ensure that the procedure is successful.
How do I care for my dental implants?
Caring for your dental implants is similar to caring for your natural teeth. You will need to brush and floss regularly, and visit your dentist for regular checkups and cleanings. Additionally, you should avoid damaging habits such as smoking, which can decrease the success of your dental implants. By following these guidelines, you can ensure that your dental implants will last a lifetime.